I am a sucker for new ideas and a sweet potato crust is a new idea. The question, I had, was could I put into it. I thought about a sweet dairy filling, maybe like a cheesecake. Then, I gave vegetables a thought but the vision of apples kept staring me in the face and I decided to go with it. I think, it was a good choice. I made an apple betty which is something like apple pie filling without the pie crust. I figured, this was just right for my experimental crust. It was.
Apple Betty in Sweet Potato Crust
Crust:
4 medium sweet potatoes (peeled, cooked and mashed)
1 large egg
1/2 tsp. pepper
(I bet a cup of flour would work with the above.)
Spray deep dish pie plate with non-stick cooking spray.
Form sweet potato as a crust into plate. Use your fingers to fit it to the shape of the pie plate.
Bake at 350 degrees for 15 min.
Remove from oven and put aside.
5 large thinly sliced apples
Method:
Preheat oven to 375 degrees F.
Pile up sliced apples in the sweet potato crust. Sprinkle with orange juice.
In a medium bowl, mix the flour, sugar, cinnamon, pumpkin pie spice and salt.
Add the oil and mix.
Sprinkle over the apples.
I was surprised and happy with the taste of this dish. I served it as a side dish as I would an apple kugel or a sweet potato dish. I thought a sweet potato crust might not go over well as a dessert. It did work out as a side dish and I think, it would be just wonderful as a dessert.
I apologize. I was not home for the day so I could not get this up. Well, I could have, if I had thought of this, last night. I have a pile of papers to grade, plans to do, a model lesson to give and real life. So MMM waited but here I am just waiting to see what you are going to share with us.
Please link up below. If you have a baked dish, either sweet or savory, and some time, please drop by Bizzy Bakes and link it up.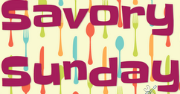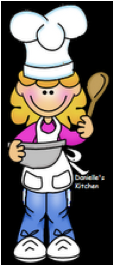 See Ya in the Gumbo
Side Dish Saturdays
$5 Dinners